This post is part of a series sponsored by AgentSync.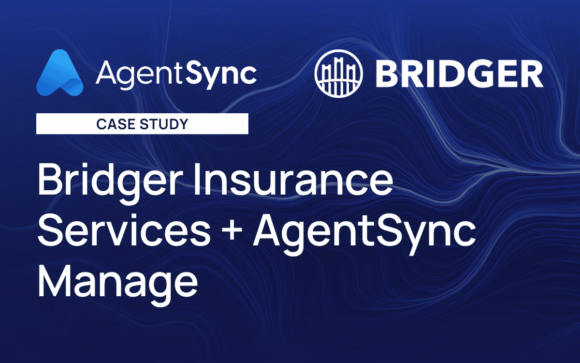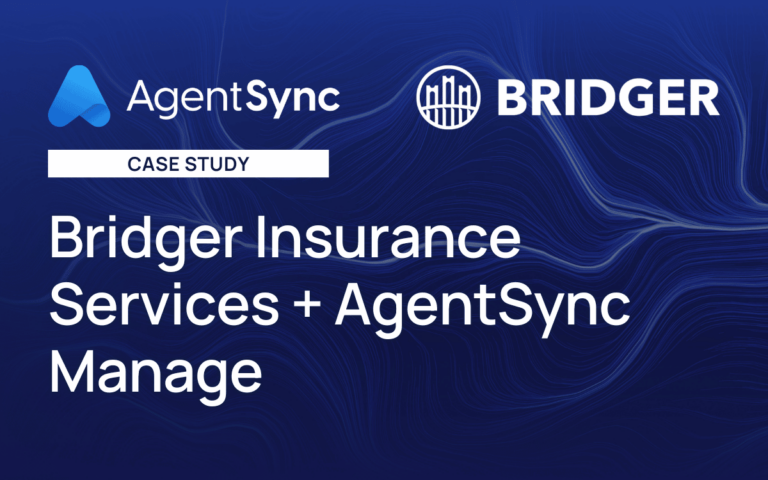 Insurance is a highly regulated industry, and, with a producer workforce that's turning over as a generation retires and signs over their businesses, reducing time spent on manual data entry for both internal and external teams is key to long-term growth.
When I took on the role of president at Bridger Insurance Services a little more than a year ago, one of my first priorities was to streamline operations. As much as the industry likes manual, I was ready to fire "manual."
Appointing was one of those processes that was too manual and required too much hands-on attention for a company that has hundreds of offices around the country. Prior to working with AgentSync, our process went something like:
A producer would send us an email or call us to ask to be appointed
Our team would send a PDF of our agency agreement, an electronic funds transfer agreement, a W-9, etc.
The producer would send back everything with copies of their licenses
Our staff would manually type up everything to put it into our client relationship management system and policy admin system
It was a terribly inefficient process, despite looking much like the process of numerous insurance companies operating in our space.
Gaining efficiency through process improvements
Prior to my coming aboard as president, Bridger was already working with AgentSync and had implemented an agent onboarding portal to automate this process. This is a heavily regulated industry, and we can only maintain appointments and do business with producers who are properly licensed. So, synchronizing national producer numbers (NPNs) and being able to let agencies know to get their producers current on their continuing education (CE) and licenses was a great way to ensure compliance.
That first step of automating producer onboarding and appointments helped further our reputation as a technology-forward company. Yet, we're seeing the insurance industry change, with long-time agency owners leaving the industry and selling their businesses. So, when I saw our portal still had 40 or so questions, I knew we had some room for improvement.
When it comes to online processes, if something is too long or complicated, there will be a drop-off in completion. So we examined our portal to critically look at the data we were collecting. We tried to experience the process as our users would, and understand where the bottlenecks or pain points were. And we decided there were a lot of places we could create even more efficiencies beyond a digitized version of our onboarding process.
Customer Success team levels up the partnership
Taking a manual, paper-based, process and making it electronic isn't the same as being modern or digital. We know our partners don't have the time to spend 45 minutes on an appointment application – whether digital or on paper. So, we started a conversation with the AgentSync team about how to further streamline our onboarding and appointment process.
One of the challenges we faced was managing producers and agency partners across hundreds of locations in different states. Rethinking our onboarding process was going to require a lot of hands-on learning, and, fortunately, the AgentSync Customer Success team proved to be up to the task.
From field mapping between AgentSync and our e-signature tools to stripping down required fields and ensuring the user experience was solid, the AgentSync team was with us every step of the way. Not only did they do what we asked, but they engaged with us to give feedback and input on ways to improve our process, too.
The team at AgentSync saw this as a challenge to better not just the Bridger experience, but also the AgentSync solutions set. Knowing that we had a team behind us, committed to delivering something that really works for all of us, made the process far easier. Instead of taking hours to type and retype information, fields autofill across our platforms. Our prospective partners can sign up online, access the portal, and apply for an appointment in a matter of minutes. Our admins check applications to ensure the information is all there, then click a button to create a signature package. I sign it, the producer signs it, and we're done. And in all of that, we know state-specific compliance rules are baked in so we don't worry about missing them.
Over time, these efficiencies turn into profit. Over the last 12 months, we've grown our business more than 450 percent, so having an efficient, automated, and streamlined onboarding and appointing process is instrumental.
Using innovations to meet a changing industry for growth
Industry longtimers are aging out. While there are many statistics to back this up, even anecdotally, Bridger is seeing a fair share of people who are retiring and selling their businesses. Most of these sales end up with name changes, entity principal changes, and a whole process of changing information for the business entities and the producers involved.
We're growing our base even as this industry changing-of-the-guard occurs because we are making this shift simple, with e-signature tools and auto-filling integrations into our other systems, all of which make it easier to attract new agency owners and retain the businesses we already contract with. But there are many carriers out there that are still using written papers to handle these changes.
Taking advantage of technology puts us a cut above. Instead of recruiting new offices by having to make a lengthy case for why they should sit through an hour or more of printing, filling, and scanning paperwork, we can present prospective partners with a QR code where they can apply for an appointment straight from their phone.
Partnering with AgentSync has been part of this vision – we have come to expect the responsive communication needed to implement changes as we see them, and we know we can get responses or meetings with our AgentSync team in a measure of hours, not days. That has set us up for success in better targeting our opportunities in untapped market areas, taking advantage of market cycles, and leveraging our momentum to grow and scale.
At Bridger, we've seen that operational efficiency, effective compliance, and our partners' experience converge in this speedy onboarding process built on modern insurance infrastructure. As the market conditions continue to drive these innovations, we're looking forward to what comes next.
Hear from other customers about their experiences working with AgentSync. See how AgentSync can help you innovate.
Topics
Agencies
#Bridger #Insurance #Services #AgentSync #Pioneer #Operational #Efficiencies