As an agent, sometimes the first port of call for newcomers to the area, Bagby often found himself sharing contacts with newcomers through his personal network using his mobile phone.
"Facebook had developed groups a few years before and they were really kind of doing a push for groups, so I decided to put the whole network of all my friends and friends in different industries on a Facebook group and the plan is to add people as they ask," Bagby said.
"So I put them out there, having a network to ask who they needed, and by the end of the week, we had 2,500 people join the Facebook group."
By the end of the first month, the Cherokee Connect group had grown to 5,000 members. Within six months, there were 10,000, and it "just kept growing exponentially", according to Bagby.
"I was like, 'man, this thing counts and has power in being able to help these people', and so it became connecting consumers with businesses," Bagby said.
Using social media to help the community
As non-profits began to get involved, the agency's founder realized there was another way the group could help her community.
"Non-profits can say if they need help and it's a nice little love triangle that happens with everyone spreading the business around," Bagby said.
"Early on, one of the non-profits needed red sauces – like marinara sauce and peanut butter – and they threw it out empty on their shelves, and the next thing you know the woman shot me a text saying 'please make them stop bringing red sauce and peanut butter because we're full, and it's a cool thing.'
From marinara and peanut butter to feeding kids, Bagby and her social media community built momentum to do good, including clearing school lunch debts.
"If families can't pay for school lunches, kids are going to have a brown paper bag and a cheese sandwich, and whatever the cost of school lunch should be, whatever we want, there's a problem . brought to me by a friend of mine," said Bagby.
"He was like, 'hey, the school lunch debt is 2,500 bucks, there's a lot of kids eating cheese sandwiches for lunch, and a lot of them don't eat, because they're embarrassed to get the brown paper that's it. bag, so they just pretend they're not hungry."
Bagby ended up doing a group post with debt breakdowns at every school.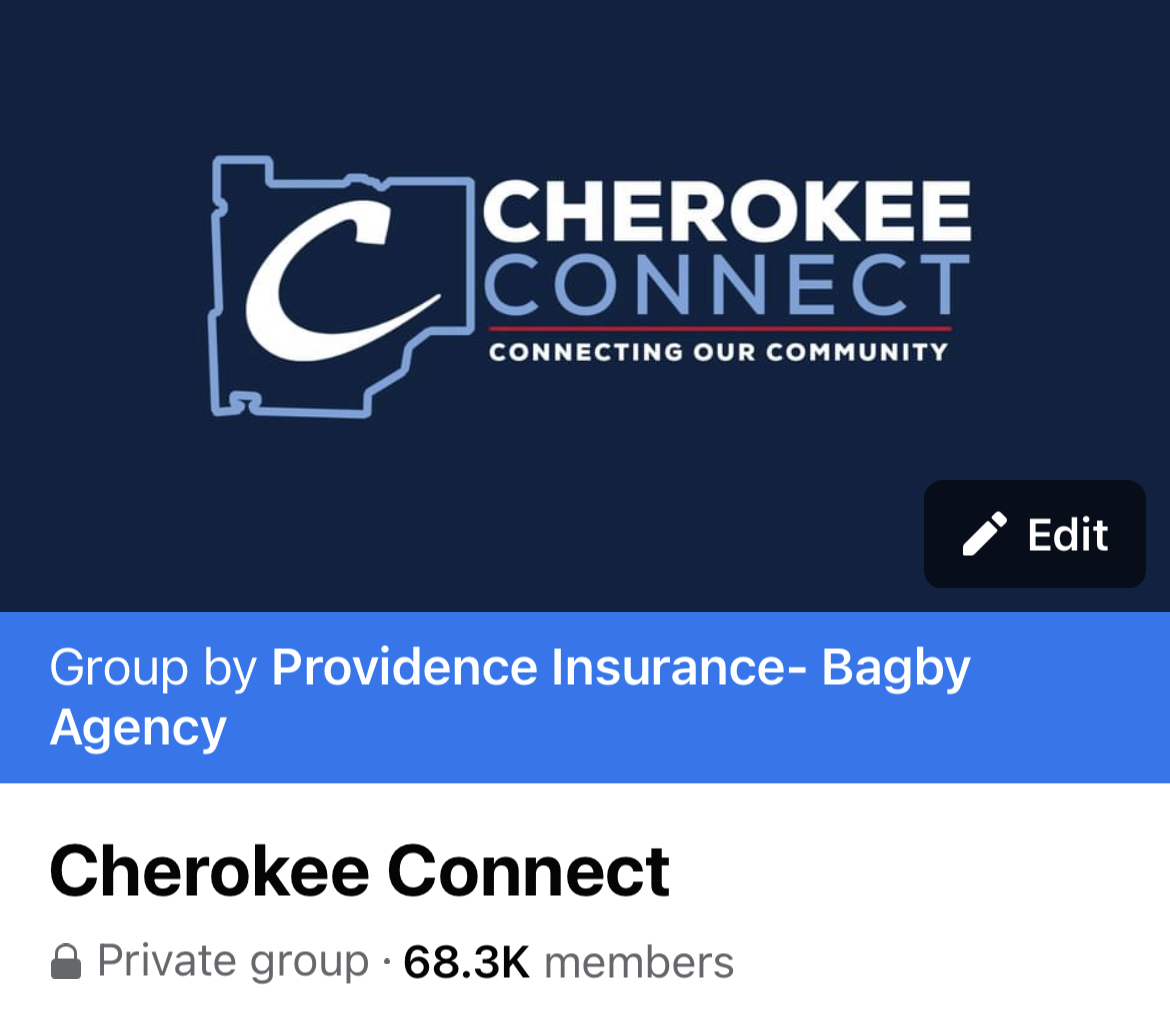 "I encourage people to take a little extra money when they pick up their kids to hopefully pay the balance for the school their kids are at," Bagby said.
In three hours, Bagby recalled, the group raised $2,500.
"We've done that twice, the first time during the COVID years, the federal government took it over and so there was no cost, but earlier this year, there was an $8,000 debt incurred and the group went knocking. this within 24 hours," said Bagby.
A boost to business
The group may not have intended to boost his business, but it has, to some extent, presented a "magic bullet" for growth, with his agency's logo and name featuring at the top of the page.
"I'd be lying if I didn't say I wasn't good at business, but that wasn't the goal," Bagby said.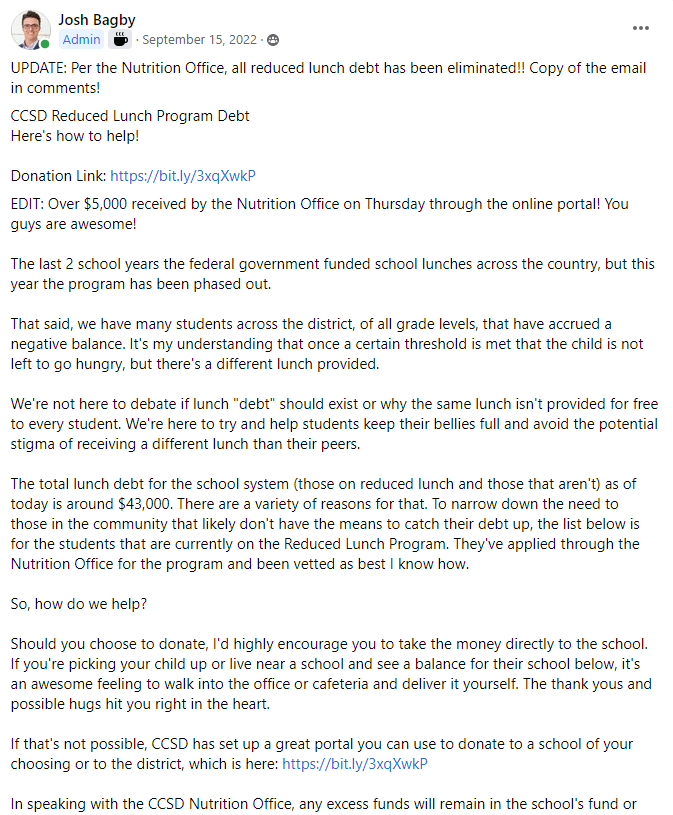 Bagby launched his business in 2021, and his "only regret" is not doing it sooner after years of serving as a captive insurance agent, he told Insurance Business. The company now has 10 people on staff, and "finished" its five-year plan in 18 months.
"It's like it's on steroids now, honestly, it's amazing – we had such a great community that supported us as a captive agency, and then when we became independent all that support came with us and it grew a lot," he said.
It may be "like drinking water from a firehose" but Bagby is upset saying he is keen not to grow too fast, to ensure he can continue to provide the level of customer service clients expect.
Changes with time
Perhaps not surprisingly given him social media success, he is a big advocate of the technology and last year was appointed to Openly's ACE Council. Working with non-traditional carriers is a breath of fresh air, according to Bagby, especially when it comes to the time it takes for change to be implemented.
With traditional carriers sometimes slow to bring in something new, Bagby has embraced the new pace seen in the industry players like Bucaswith projects that used to take years now taking six months.
"I've always embraced technology, that's one of the knocks I had with the captive carrier I was with before — it was that they didn't embrace technology at all," Bagby said. "I took advantage of the opportunity to be part of the ACE Council.
Do you have something to say about this article? Let us know in the comments.
#independent #agent #Facebook #good