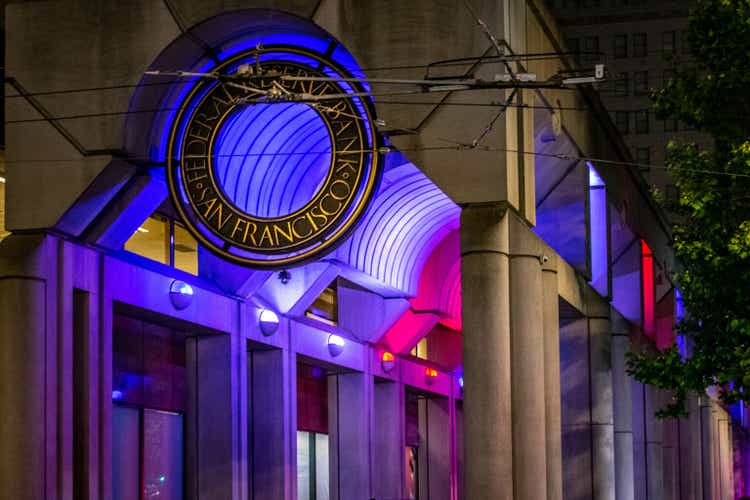 San Francisco Fed President Mary Daly kept a hawkish tone to reporters after a speech at Princeton University on Saturday. Until she gets her full confidence that the U.S. economy is headed for 2% inflation in a reasonable period of time. "We will continue to support tightening," he said.
and January job report and inflation data It's hotter than expected, so she's keeping a close eye on the data for the next round to see if it goes higher than expected. As such, it is "too early to discuss the details of the next policy adjustment," she said.
The economic outlook summary released by Fed policymakers in December indicated a final policy rate range of 5% to 5.5% (current rates are 4.50% to 4.75%). If January's trend continues, she said, she'll lean more toward tightening.
How high interest rates need to go and how long they need to stay there depends on how the data develops. The market on Friday said from March 21 he had a 71.6% chance of a 25 basis point rate hike at his Fed meeting on the 22nd, compared to a month ago he had a 97.4% chance. declined from Meanwhile, the probability of a 50bp rate hike increased to 28.4% from 0% the previous month, according to CME FedWatch. tool.
She thinks there's a good chance the Fed can lower demand and inflation without a recession. "My modal outlook is for the labor market to cool down. Jobs are currently being added at a rate that is more than sustainable. , "below trend growth in GDP" would provide a "smooth transition to a sustainable economy."
If the trend accelerates again in a tight labor market, it would indicate that policy isn't tightening enough and would mean interest rates need to be raised, she said.
Some of the feedback she's gotten from businesses in her district shows she's on the right track. "What we hear is that it's gotten easier to find workers, but it's still hard to find workers," she said. Additionally, companies show more interest when posting vacancies, but it still takes a long time to fill vacancies.
She also sees wage increases offered by companies are lower than they were a year ago. This shows that "wage growth and employment are moving in a positive direction, but the levels are still too high," she said.
Another encouraging sign is that companies have started taking futures contracts, allowing them to lock in pricing. This suggests that inflation expectations are starting to fall, she said.
Earlier, Daily said the Fed needed to tighten Disinflation is far from certain.
#Fed #President #Daly #supports #tightening #early #discuss #details #March #meeting