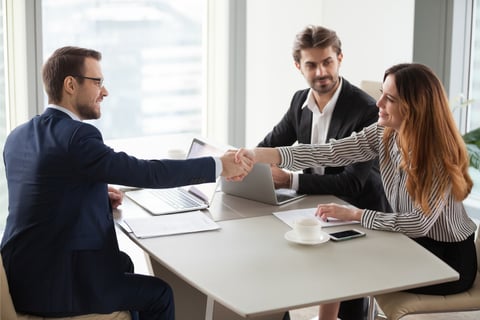 Swiss Re has announced that it has successfully closed a multi-year stop-loss transaction with financing led by JP Morgan.
The deal will give Swiss Re $700 million in underwriting protection. It builds on a hybrid transaction completed with JP Morgan in April 2022, which was the first deal of its kind to combine bank financing and insurance-linked securities.
"This transaction with JP Morgan effectively provides Swiss Re with cost-efficient capital that can be deployed in the current attractive market," said Philipp Rüede, head of Swiss Re Alternative Capital Partners. "This deal also represents another important step in Swiss Re Alternative Capital Partners' journey, where we increasingly use alternative capital to meet our broader capital management needs, with the aim of lowering cost of Swiss Re's equity."
Read next: Swiss Re presents full year results
The stop-loss transaction provides protection for severe underwriting losses across the Swiss Re Group for the fiscal years 2023 to 2027, the company said. In addition to enabling the group to grow its business in favorable market conditions, the deal is expected to have positive benefits for its regulatory requirements and capital rating.
The deal uses a newly established segregated account of the existing Matterhorn Re Ltd. special-purpose insurer vehicle, says Swiss Re. The segregated account is funded through an initial $700 million facility backed by JP Morgan and its institutional investor base. The transaction is structured with the potential to rise to $1 billion.
Swiss Re recently announced that it will streamline its structure by splitting its reinsurance operations between P&C reinsurance and life and health reinsurance. The company also recently appointed a new chief investment officer.
Can you say something about this story? Let us know in the comments below.
#Swiss #closes #700m #stoploss #transaction